Delhi, India - The Grungy, Offbeat Travel Pictures
Now with the nice touristy Delhi pictures are out of the way, I concentrated a bit on the grungy side of India's capital city. There is a lot of dilapidation, dirt, patina and trash in Delhi. It did remind me of Havana, Cuba in some way, although Havana is totally different: it has hardly any traffic, it is tidy and way cleaner. Many of the crumbling buildings were built in the 60's and 70's. A lot of historic Connaught Place is crumbling too, so much so that a government-planned overhaul has been initiated.
Cool dude outside Regal cinema
Couple on scooter: this is tame. Often, you'll see a number of kids up there as well
The back of Regal Cinema in Connaught place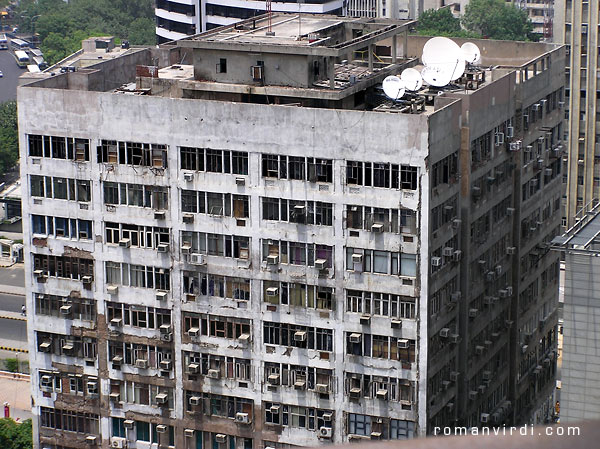 Connaught Place highrise
Wow, this looks like a war zone (Connaught Place)
The Jama Masjid from the Parikrama restaurant on Janpath
Thanks, I think I might prefer the stairs...
Dark-eyed Sikh motor-rickshaw driver. Contrary to what he looked like, he was very friendly.
Clothes Hawker
Parikrama revolving restaurant in Janpath, Connaught place, from below. I recommend to at least go and have a drink here to check out the views of Delhi
This temple stands out
Hanuman temple-entrance image
Temple Flag
The ticket booth for Regal Cinema in Connaught Place
The Jama Masjid in the distance, India's largest Mosque
I believe these are the offices of the Hindustan Times, India's largest newspaper
The circle of Connaught Place from above
This is what the Parikrama Restaurant looks from the inside
Another view on Connaught Place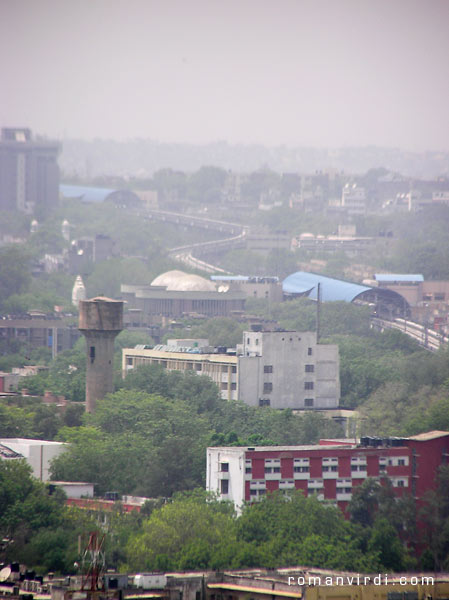 Metro lines in the distance
The faux-Chinese meal I had in Parikrama
Delhi Transport Corporations busses
The Ring Road
I'm not sure what "Cont. Internet Cafe" means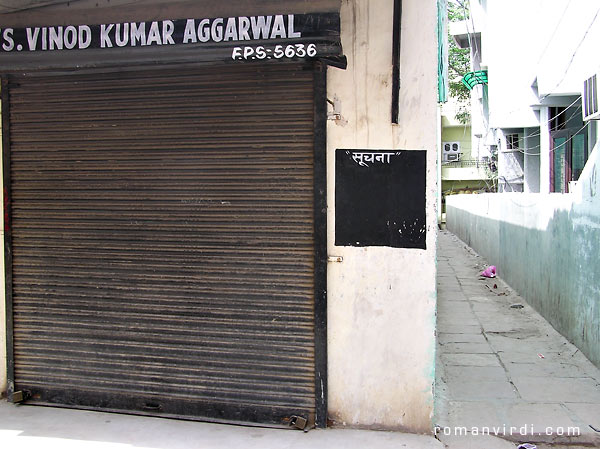 "Suchna" - Meaning Message, a message board outside the general store
Nice mailbox
Road works
These immense flyovers, although ugly, make for speedy road travel through the capital. Had they been underground, Delhi would have had the best of both worlds: no traffic jams and a neat cityscape. Alas, that variant might have just been too costly.
"Love Di Gaddi" - Vehicle of Love
The name might imply a somewhat better hotel category. It's not at any "heights" either, but rather smack dab in the middle of flat Connaught Place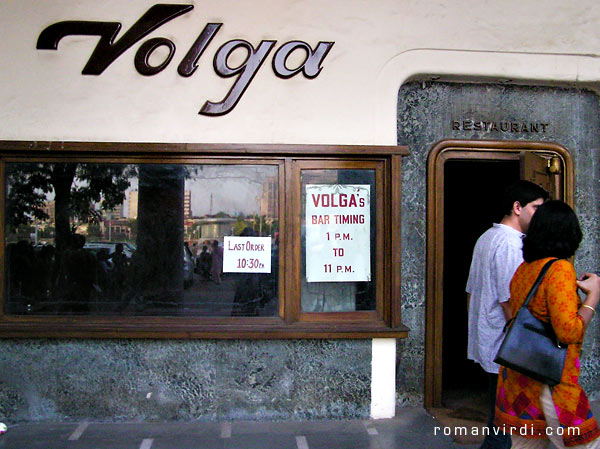 Volga Restaurant is practically a Delhi institution
The entrance to one of Delhi's Metro Stations. I was immediately told not to take any pictures. Although there is police presence and security apparatus available, I doubt if the security is enough to counter a terrorist attack.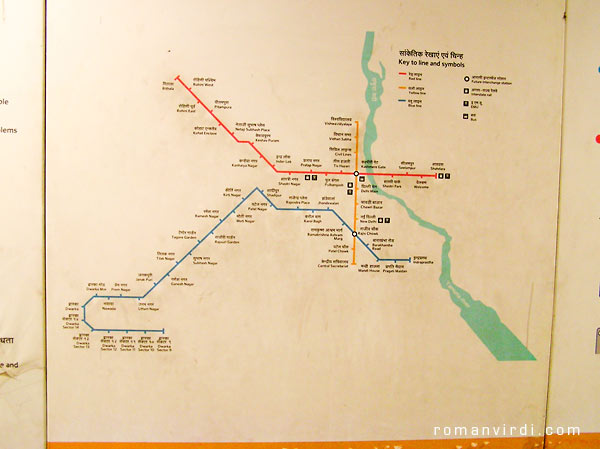 Delhi Metro map.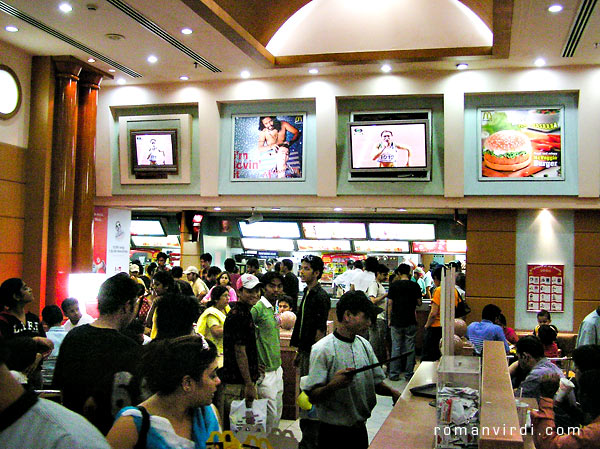 The inside of McDonalds in Connaught place
Connaught Place evening
Designer-clothes shop in Connaught Place. Pink seems to be in for men. Security guards garnish most posh shops.
Odeon Cinema Facade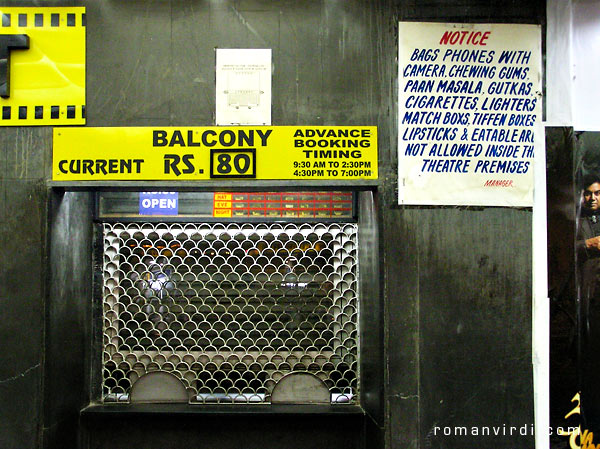 Odeon Cinema ticket booth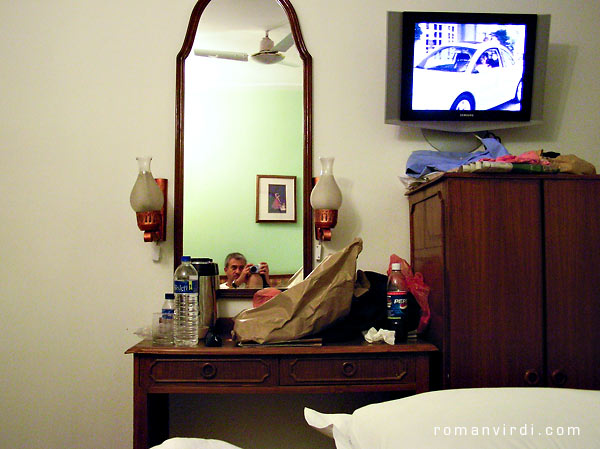 Me in my room in my hotel
The entrance to Safdarjung's Tomb
On Rajpath, a mosque in the water
Rajpath, the India Gate
Sikh Temple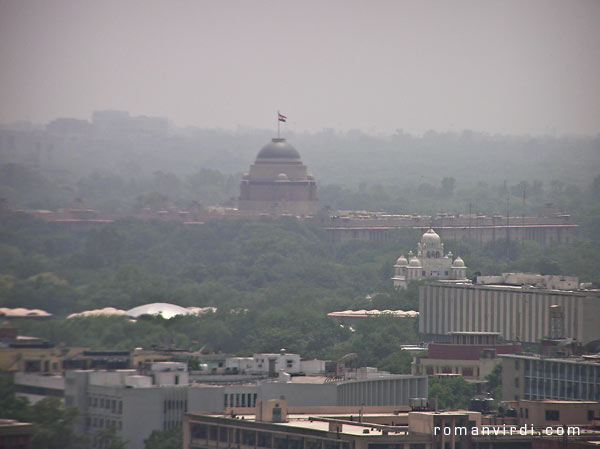 The Rastrapati Bhavan, the Prime Minister's offices
A designer skyscraper, anyone?
The Rastrapati Bhavan and the Parliament building (large round structure in the middle of the picture)
That's a few satellite dishes
Another multi-story
The Parikrama restaurant entrance. A lift whisks you up to the revolving restaurant
A tomb now garnishing a roundabout
I'm not sure why all the trucks have "Horn Please" written on them. I guess they want you to horn before overtaking.
The metro and remains of it's construction around Patel Nagar
No Parking!!
Connaught Place facade
Connaught Place facade
Scooters on Janpath
Bicycle-Rickshaws are banned around Connaught Place, this guy is testing his luck on Janpath
Hindu temple
Continue on to
Travel Pictures of Jaipur