Chennai, India Travel Pictures
Chennai, formerly known as Madras, lies on the south-eastern coast of India, making for a humid, subtropical environment. The city was designed spaciously since it's inception which makes it unsuitable to explore on foot. Hiring a taxi for a day or using a string of motor-rickshaws from site to site seemed to be a convenient way to tour the city. The nearest day trip around Chennai is the temple town of Mahabalipuram. I stayed at the Residency Hotel (click for review), which proved to be good value. I also mistakenly landed for a night at Hotel Himalaya (click for review), definitely a place to avoid, regardless of budget.
Chennai girl steps into the Indian Ocean at Marina Beach
Hawker getting preparing his beach stand for the evening business
Cotton-Candy for sale at the beach
Most everyone enjoys the water clothed, men and women alike
Marina Beach, Chennai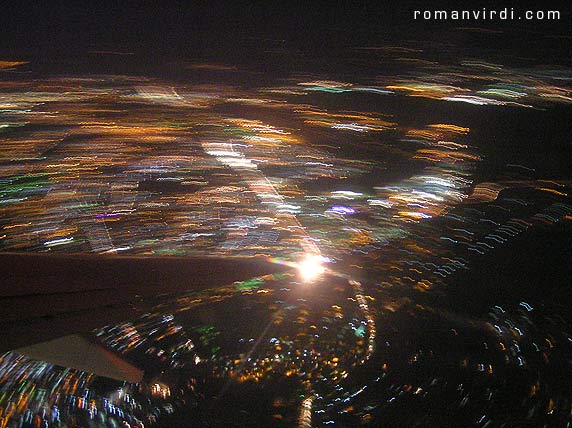 Airplane taking a right turn over Chennai before landing at the airport. The aircraft's wing is at left
Just after landing at Chennai domestic terminal at night
Flowers in the hair are very popular in Southern India and are sold everywhere
This almost seems like Las Vegas...
Inside Sri Parthasarathy Temple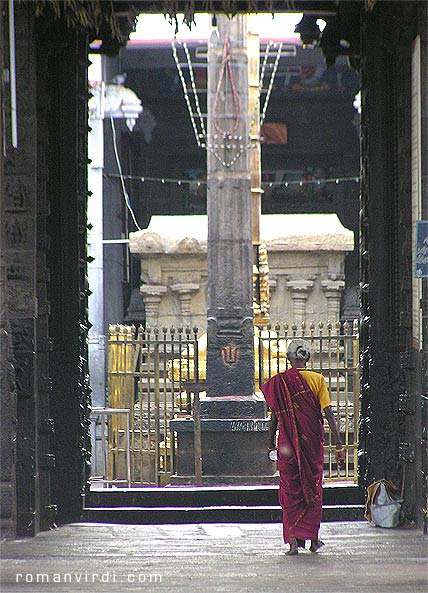 Inside Sri Parthasarathy Temple
Shop front in Chennai
Baby learning to walk alongside busy traffic thoroughfare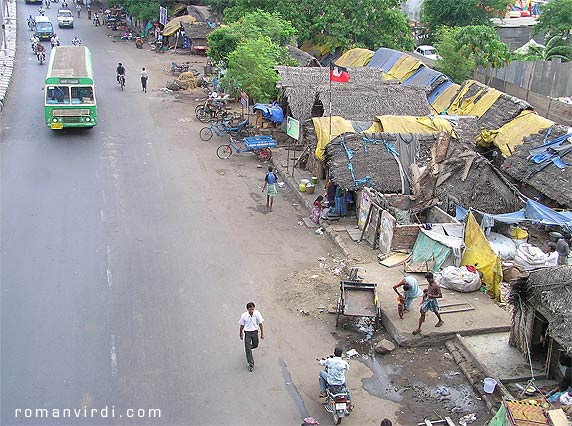 On a busy main road
The nighttime traffic from the top floor of the Residency Hotel
Auto rickshaw driver's instruments
Olde George Town facade
Olde George Town facade
Olde George Town facade
George Town building facade
Olde George Town houses
Art Deco facade
Olde George Town facade
One of the numerous traders in George Town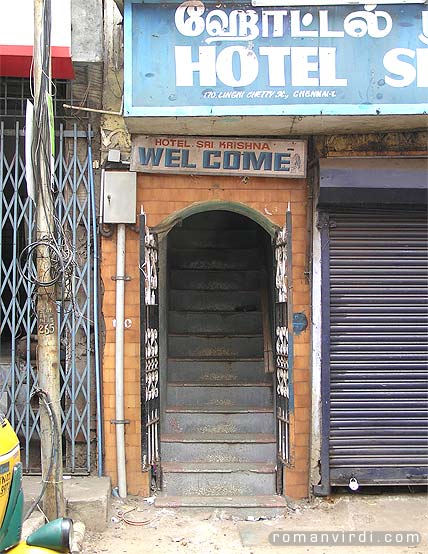 I'm not sure I'd love a room in this hotel (George Town)
Chennai's High Court
Bus in Chennai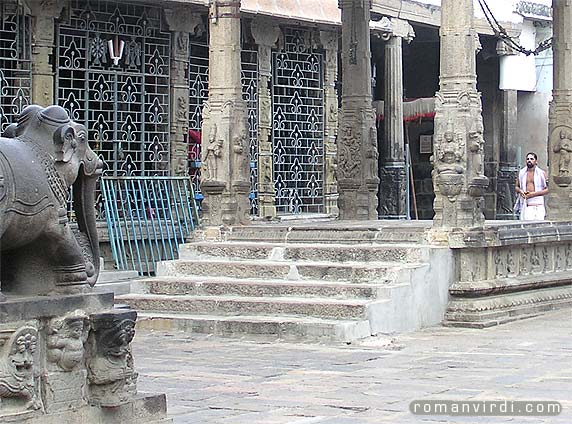 Inside Sri Parthasarathy Temple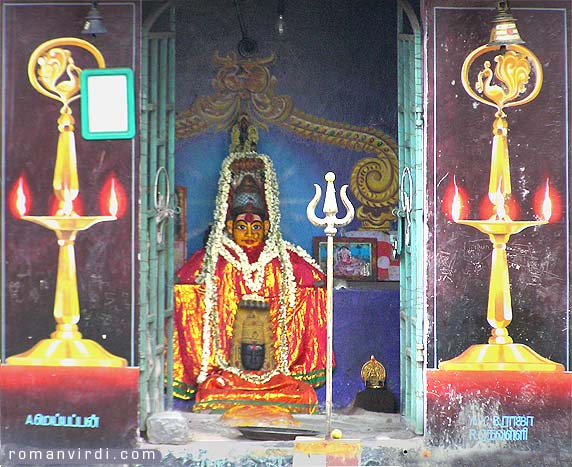 A roadside shrine in Chennai
A giant lion on a mammoth chariot outside Sri Parthasarathy Temple
Sri Parthasarathy Temple (thanks to Badri)
Continue on to Travel Pictures of Delhi