Oceanografic, Valencia, Spain
part 1 of 4
If you do happen to be in Valencia, don't miss the Oceanografic. In this quite compact complex is displayed some of the most remarkable marine life of the world, from tropical to arctic and antarctic. There are a few shows, notably the Dolphin shows, but otherwise the main attraction is the life inside the immense water tanks. The tanks housing the sharks draw the most people and they are pretty impressive, with large tunnel aquariums so that you almost seem to be with the fish. The tasteful interior design and architecture complements the thought gone into planning the complex.
No flash is allowed inside (good for the fish), so all images are in available light taken with a Nikon D90 and a 18-70mm kit lens (I decided to travel really light).
The main entrance of Oceanografico
One of the very few non-living exhibits, a deep-sea fish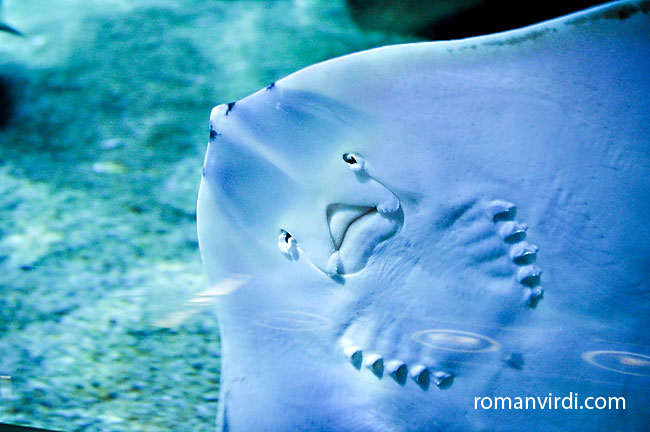 ray
Seals
The achitecture
The inside of the entrance hall
This lighting is great. The escalator down from the main entrance hall.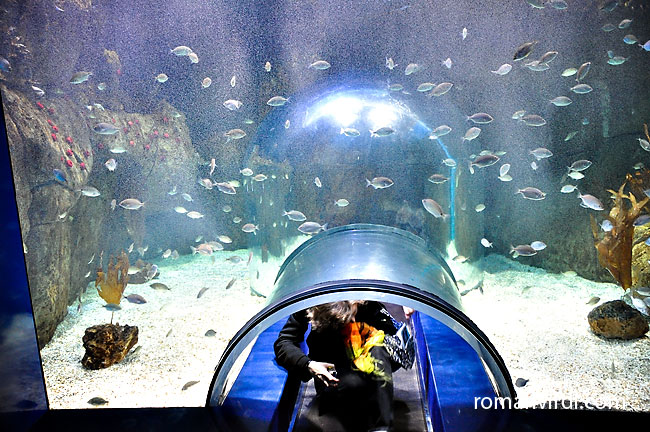 A mini-tunnel to make you feel immersed in the water. The curvature of the glass leads to visual distortion which dampens the effect
I think these are sea worms. If you wave your hand at them in the water, they close up in a flash
Anemones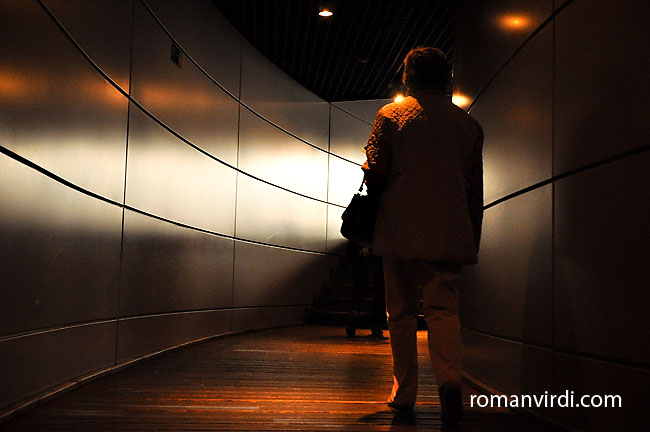 One of the underground walkways around the aquariums
Canvas roof of one of the buildings
The outside pools have birds and seals
One of the birds in the aviary, with it's 26 meter high dome covered with netting
The aviary has a tropical feel with a mangrove swamp
Bird in aviary
Duck in aviary
Another duck in aviary
The 26m high dome of the aviary
I loved this guy's bill
Scratch, scratch
Flapping wings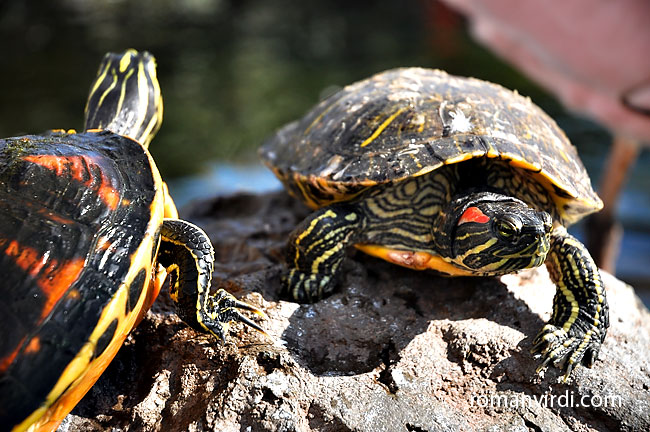 A few turtles in the aviary soaking up the sun
Is this an Ibis?
A kingfisher
The aviary with it's tanks of water
Outside again, a pelican
Same Pelican
Continue on to Oceanografico Part 2